Instrumentation
INDUSTRIES
LEADING INSTRUMENTATION SOLUTIONS
The instrumentation industry relies on Hy-Lok Canada for high-quality fluid control systems that meet its demanding standards. These systems are manufactured to be 100% compatible with components from other manufacturers, making them ideal for seamless integration.
Hy-lok Canada Knows
Instrumentation

Since 1977, Hy-Lok Canada has been manufacturing and supplying a comprehensive range of solutions catering to multiple instrumentation applications.
Our team takes pride in offering our clients a wide selection of solutions that are ideally suited for the medical, research, and laboratory sectors. At Hy-Lok, our instrumentation products include tube fittings, needle valves, and ball valves. Our fluid system components are designed to ensure the safe and efficient transfer of delicate or hazardous fluids, such as chemicals, liquids and gasses. Hy-Lok's fittings and valves ensure that these fluids are directed precisely where they need to go while maintaining system integrity and avoiding contamination or leaks. In addition, our inventory of instrumentation solutions, Hy-Lok, also offers a variety of products for analytical applications. When you require dependable, accurate, and quality instrumentation products, Hy-Lok has you covered.
Products for Instrumentation Applications
Hy-Lok proudly supplies the highest quality analytical instrumentation fittings, connections and fluid controls to assist in keeping your operations safe and efficient. Our products include:
At Hy-Lok, our 5-way manifolds are fabricated to customer specifications and available in a range of sizes, configurations and materials. Overall, Hy-Lok's 5-way manifolds are an ideal solution for the instrumentation industry. Moreover, our 5-way manifolds are 100% factory tested. Find out more about our 5-way manifolds today!
Hy-Lok's diaphragm valves are an excellent solution for the instrumentation industry. Our diaphragm valves are manufactured for superior quality and are available in various sizes, base materials, and pressure ratings. With a commitment to quality and performance, you can rest assured that you're receiving an outstanding product with Hy-Lok's diaphragm valves. Discover more about our diaphragm valves here!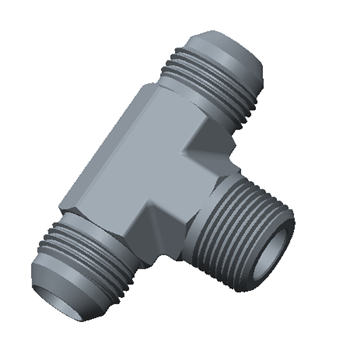 Hy-Lok's inventory of regulating needle valves is manufactured to be durable and compact. Available in various sizes and ratings. At Hy-Lok, we are serious about our commitment to quality products. That's why our regulating needle valves are stress tested for performance and efficiency. Learn more about our offering of regulating needle valves today!
Hy-Lok's ball valves are manufactured to stringent quality standards. Our ball valves are available in several configurations, sizes, end connections, and pressure and temperature ratings. Hy-Lok's ball valves are ideally suited for a wide range of instrumentation applications, especially since we can custom configure them. At Hy-Lok, we are dedicated to providing premium quality and durable ball valves. Uncover more about our ball valves here!
At Hy-Lok, we have a wide range of high-quality, reliable, quick connectors for the instrumentation industry. Available in three different series, numerous sizes, and base materials, our quick connectors are manufactured with quality in mind. When you need quality instrumentation solutions, Hy-Lok has you covered. Learn more about our quick connectors here!
Hy-Lok's double block and bleed valves come in several sizes and end connections. Moreover, they're manufactured to withstand extreme pressures and temperatures. This makes our double block and bleed valves an excellent solution for instrumentation applications. So when you require high-quality double block and bleed valves, Hy-Lock has you covered with our vast inventory. Explore Hy-Lok's double block and bleed valves here!
Application for Instrumentation
Our extensive inventory is designed to meet the demands of all instrumentation applications, including:
Flow Meters
Flow meters are critical instruments that indicate the amount of liquid, gas, or vapour moving through a pipe or conduit. Hy-Lok's range of instrumentation solutions is ideally suited for flow meter applications. Hy-Lok's instrumentation products are industry-leading solutions designed for superior performance and longevity. When you need dependable flow meter products, Hy-Lok has you covered!
Pressure Transmitters
Pressure transmitters are wildly used to measure the level, flow, and pressure of fluids and gasses in the instrumentation industry. Hy-Lok's pressure transmitter solutions inventory ensures you receive accurate measurements of your instrumentation processes. With a wide selection of components, Hy-Lok will surely have the pressure transmitter solutions you need. Hy-Lok is your instrumentation component industry leader!
Level Sensors
Level sensors are primarily used to measure the level of storage equipment, so you know exactly how much fluid or gas you have left to work with. Hy-Lok's leak-free components are an excellent option for level sensors as they ensure no product is lost through accidental leaks or component breaks. With a commitment to outstanding quality, Hy-Lok's range of level sensor compatible components and fluid handling connectors, you can rest assured that your level sensors provide accurate data.
Analytical Instruments
There are numerous types of analytical instruments used across the instrumentation industry. Each of these vital tools requires components you can depend on. Fortunately, Hy-Lok's comprehensive inventory of instrumentation components has you covered. When you need durable and reliable instrumentation solutions, trust Hy-Lok to have the inventory in stock!
Hy-Lok is a leading manufacturer of exceptional products that are made from top-quality materials and comply with all safety and performance standards. Our certifications in ISO 9001, ISO 14001, OSHAS 180001, ASME, API, API FireSafe, and PVD demonstrate our unwavering commitment to delivering the best products. Every product undergoes thorough leak-testing before shipping, ensuring flawless performance. Our expedited shipping and custom-manufacturing services are tailored to meet our customers' specific instrumentation requirements.
find a hy-lok canada distributer near you