LEADER IN CHEMICAL PROCESS PRODUCTS
Hy-Lok Canada is a reputable manufacturer and supplier of superior-quality fittings and valves suitable for all applications in the chemical industry. Our products are fully interchangeable with components made by other manufacturers, ensuring hassle-free integration.
Hy-lok Canada Knows
Chemicals
At Hy-Lok, we offer a diverse range of chemical processing fittings and fluid control products for the chemical and petrochemical processing industry.
The chemical processing industry encapsulates numerous applications which require specific and durable components. For instance, fittings and valves play a vital role in the chemical industry by regulating the flow of fluids and gasses. Moreover, they aid in preventing leakage and controlling pressure and temperature. At Hy-Lok, we provide customers with an array of fluid control products manufactured from top-quality alloys and metals, including carbon steel, stainless steel, and brass, to ensure safe and efficient operation even with corrosive and hazardous materials. From pipe fittings and ball valves to check and relief valves and more, Hy-Lok is your source for high-quality, high-performance chemical processing fittings and fluid controls.
Products for Chemical Applications
At Hy-Lok, we take pride in manufacturing and distributing various chemical processing fittings and fluid controls. Our inventory includes the following:
Hy-Lok's inventory of needle valves is durable and compact. They are available in a variety of sizes and ratings. At Hy-Lok, we take our commitment to quality products seriously. That's why our needle valves are stressed tested for peak performance and overall efficiency. Discover our offering of needle valves today!
Hy-Lok's check valves come in both fixed and adjustable spring models. They are available in several sizes and end connections to suit your application. As a leading supplier and manufacturer of check valves, Hy-Lok's products are quality tested for performance and efficiency. When you require high-quality check valves, Hy-Lok has the stock! Learn more about our check valves here.
Hy-Lok's ball valves are available in a comprehensive selection of configurations, sizes, end connections, and pressure and temperature ratings. Moreover, our ball valves are fabricated to stringent quality standards. Hy-Lok's ball valves are suited for numerous chemical processing applications and can be custom configured. To put it simply, overall, Hy-Lok's ball valves are designed to last. Discover more about our ball valves now!
Hy-Lok is proud to offer a comprehensive inventory of medium and high-pressure pipe fitting solutions. Our pipe fittings are tested for leak protection and optimal performance. At Hy-Lok, we proudly stand behind our pipe fittings' durability, quality, and longevity. Find out more about our pipe fittings here!
Hy-Lok's relief valves come in adjustable and fixed spring models, ranging in size and multiple end connections. As a leading manufacturer, Hy-Lok can design, manufacture, and distribute custom relief valves. When you need trusted relief valves, Hy-Lok is your ultimate source. Discover our inventory of relief valves today!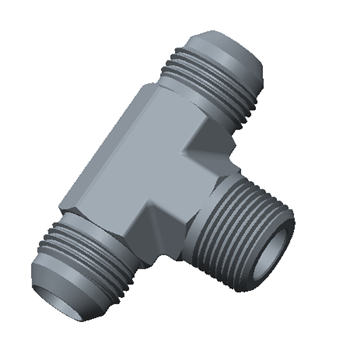 Hy-Lok's inventory of flared tube fittings is fabricated to withstand severe vibrations, pressure, and heat. Furthermore, our line of fittings comes with a leak-free seal you can depend on. When you need dependable flared tube fittings, Hy-Lok has the inventory you can trust! Discover our offering of flared tube fittings today!
Application for Chemicals
Our extensive inventory is designed to meet the demands of all chemical applications, including:
Mixing and Blending Systems
Mixing and blending systems are some of the most demanding unit operations in the chemical processing industry. So your components need to keep pace with these increased demands. Hy-Lok's inventory of chemical processing products is manufactured to last from high heat and pressure to highly corrosive chemicals and more. Trust the industry leaders in chemical processing fittings and valves for your mixing and blending system components.
Filtration Systems
Chemical processing filtration systems are designed to remove waste materials and contaminates mechanical filters otherwise cannot remove. These systems require durable and quality components to ensure productivity and smooth operation. Fortunately, Hy-Lok has the inventory of chemical processing filtration systems needed to maintain optimal performance. Let our fitting and valve experts help you find the right product for your application.
Chemical Injection Systems
Chemical injection systems use highly specialized chemicals for their various applications. That means your chemical injection systems' components must be able to withstand these specialized chemical processes. Hy-Lok's chemical processing fittings, valves, etc., inventory is fabricated to withstand the challenges of specialized chemicals. So when you need quality components built to last, Hy-Lok has you covered!
Sampling Systems
Sampling systems rely on high-performance fluid transfer components to ensure the safe movement of the chemicals to be sampled and analyzed. That means you need fluid transfer components that are manufactured to withstand numerous factors, such as highly corrosive chemicals, heat, and pressure. Fortunately, Hy-Lok has the sampling system solutions you need. Hy-Lok has a comprehensive inventory of chemical processing components for every application, including sampling systems.
Hy-Lok's products are made from top-quality materials and comply with all safety and performance standards. We are certified to ISO 9001, ISO 14001, OSHAS 180001, ASME, API, API FireSafe, and PVD, demonstrating our commitment to meeting industry best practices. We document every heat-treating process applied to our materials to ensure complete material traceability. We also offer expedited shipping and custom-manufacturing services that are tailored to meet our customers' specific needs.
find a hy-lok canada distributer near you