Since 1977, Hy-Lok has taken its own route becoming a global leader in the Fluid & Control System Industry. In addition to supplying tubing systems to the world's instrumentation markets – including a variety of piping materials – Hy-Lok performs as a turnkey business and offers services ranging from essential Fluid & Control system technique to workmanship.
PRODUCTS
Hy-Lok is an industry leader in the fabrication and sale of high-quality fluid system components including a broad inventory of standard and non-standard fittings, valves, and package solutions.
INDUSTRIES
Hy-Lok products are used by dozens of industries and thousands of applications worldwide. Wherever leak tight fluid control is needed, Hy-Lok products can help.
Valves
Interested in working with Hy-Lok? Find out more about our comprehensive
mix of competitively priced, high-quality products backed
by outstanding customer service.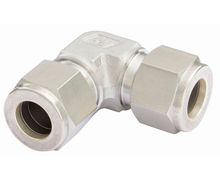 Hy-Lok Canada is your first choice manufacturer and supplier of fluid system solutions, including a wide range of standard and non-standard components, valves, and more. With one of the most robust inventories in North America and as well as access to our production...
read more